Public Works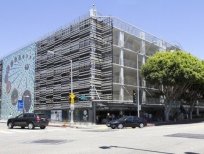 Santa Monica, CA
Street and walkway re-construction through a heavily trafficked pedestrian/retail area of downtown Santa Monica along 8 city blocks from Colorado to Wilshire along 2nd and 4th Streets surrounding the Third Street Promenade.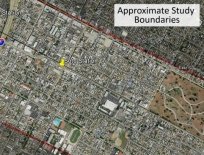 Los Angeles, CA
Urban studies/planning/design street and walkway re-construction project surrounding a two-mile length of a new light-rail project in the Boyle Heights neighborhood of the city of Los Angeles.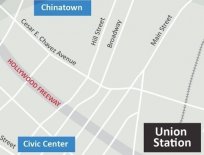 Los Angeles, CA
The purpose of this project is to upgrade and modify 19 different streetscapes surrounding Union Station, the Civic Center, Little Tokyo, The Arts District, El Pueblo and Chinatown providing pedestrian and bicycle friendly zones for improved access to the new Metro Regional Connector and Union Station.