Transportation / Infrastructure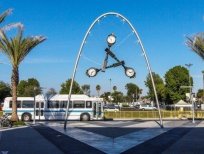 El Monte, CA
This reconstruction of Metro's El Monte Bus Station included a new facility which doubles the size of the old station, and includes a two-level bus terminal station with 29 bays. The new state-of-the-art facility is a regional transfer center serving 22,000 passengers daily, and is used by Metro, Foothill Transit, Greyhound, El Monte Transit. The facility also includes a Metro Bike Hub and a regional transit store.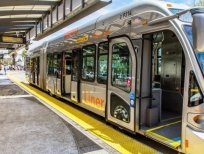 San Fernando Valley, CA
The Metro Orange Line (MOL) Extension has effectively extended the existing Orange BRT Line 4-miles north from the MOL Canoga Station to the Metrolink/Amtrak Chatsworth Station. This dedicated busway improves north-south mobility in the western San Fernando Valley by connecting activity centers along the corridor and connecting the Metro Orange Line with Metrolink and Amtrak services.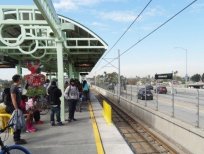 Compton, CA
Preliminary design studies for the renovation and reconstruction of the existing transit plaza and station at the Willowbrook / Rosa Parks Metro Station, including the construction of several buildings, a parking structure, and site work improvements.