JOIN OUR TOP-SHELF TEAM AT LENAX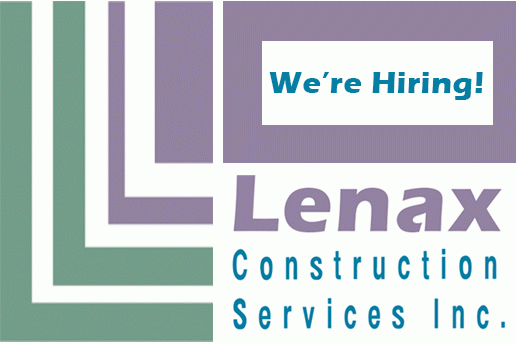 Why Work at LENAX?
If you want to work on some of the most iconic projects in the Los Angeles area, then LENAX is the organization for you! The consistent growth of our workload means that we are always on the lookout for new talent. LENAX prides itself in having some of the best talent in today's industry. If you feel that you are the best at what you do, than we want to hear from you!
Salary, Equity & Time Off
LENAX prides itself on being an employee-centric company, offering some of the best benefits available from a small company within our industry. We provide competitive salaries, Paid Time Off (PTO), 401K, and a company approved schedule of Paid Holidays, plus some pretty wild holiday parties.
Medical
We care about our employee's well-being, which is why we provide a great employer-sponsored medical and dental program.
Location & Office
Our home is a high-rise office building on Wilshire Boulevard between mid-town and Downtown Los Angeles; just a minute's walk across the street from Metro's Purple Line Station at Wilshire & Western. How convenient is that for those who prefer not to deal with LA traffic?
Simple Resume Submittal Process
Submitting your resume is a short process that will only take a few minutes. Follow the instructions to ensure that our recruiting team can channel your information to appropriate management. When new positions become available within LENAX, which happens frequently, we first review resumes already within our internal database. We really encourage you to complete the application process for those positions for which you feel you are best suited, by clicking on the position title (or titles!) on the right side of this page. Doing this will place you within our database, which is the first step in LENAX's hiring process.
While several of our clients have put a hold on hiring due to the COVID-19 considerations, LENAX is always on the lookout for qualified individuals to fill upcoming opportunities. If you would like to be considered for openings as they come available, please apply to the position or positions you feel would best fit your background, experience, and special skills.