Client
LAWA / WSP (Formerly PB)
Services
Project Controls, Estimating
Project Description
LENAX, as part of a Joint Venture (ICPT), is a prime service provider of project controls support services working directly with LAWA on the Landside Access Modernization Program (LAMP) at LAX. The program is devised of four main components, all of which contribute to the overall goal of relieving congestion and improving the travelers experience at the second busiest airport in the US. Additionally, the program will create easy access to Metro's regional rail system and easy/efficient access to a centrally located Rental Car facility, thereby eliminating the need for congestion-related shuttle travel, and creating easy, convenient locations for passenger pick-up, drop-off and parking.


Project Highlights
Automated People Mover (APM)

Connection with the new Consolidated Rent-A-Car Facility
Three new stations located within the Central Terminal Area for passenger pick-up/drop-off and parking
Connection with Metro's upcoming Crenshaw Line light rail station at 96th Street and Aviation Boulevard
Elevated dual-lane guideways allowing the system to avoid airport roadways

Consolidated Rent-a-Car (ConRAC) Facility

Consolidation of over 20 existing, dispersed rental car locations into one convenient location adjacent to the 405 fwy
The removal of car rental shuttles means less vehicle traffic and pedestrians to/from the terminal area

Roadway Improvements

Relocation of existing utilities
Roadway improvements
Construction activities, demolishing of facilities and structures for overall airport and tenant improvement



Intermodal Transportation Facility – West (ITF-West)


Provides a connected and convenient location for traveler and employee pick-up/drop-off and parking
Pedestrian walkway access to the APM into the airport
Above grade 4 or 5 story parking structure to accommodate 7,700 public parking spaces, concessions, and other passenger amenities
LAX Security and Badging Office (SBO)
Vehicle circulation area below APM station provides convenient pick-up/drop-off for commercial vehicles and the public.


LENAX Contributions
LENAX provided a preliminary engineering estimate for the Program Manager, Parsons Brinckerhoff on the MAP/LAX Team. Services include performing multiple alternative studies for various project options to determine which option will be the most cost-effective.
Currently, LENAX as part of the IPCT JV is providing full Project Controls Support Services directly to LAWA. Services, include cost estimating, scheduling, cost engineering, document control, contracts administration, and IT Support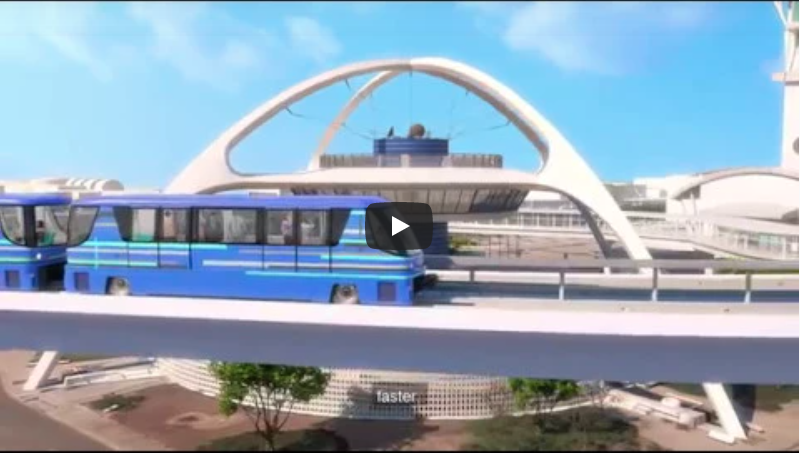 Renderings courtesy of Los Angeles World Airports. To learn more about the LAMP project, please visit: FlyLAX.com/ConnectingLAX.