26th Annual CMAA Scholarship and Project Awards Gala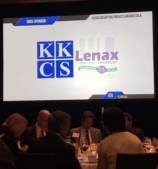 On April 26th, LENAX attended the 2018 CMAA 26th Annual Scholarship and Project Awards Gala.
Throughout the year the Construction Management Association of America aka The CMAA brings together different Construction and Program Management teams.

These teams often combine forces and together build the projects which make up our wondrous communities.
From superstructures to road upgrades and extensions, these management teams consist of specialty roles such as cost estimators, project managers, geotechnical and environmental sciences consultants, just to name a few.
When synergy is released into a work of art that lives and breathes because of its creators, there is no wonder for events like the 2018 Annual CMAA SoCal Chapter Scholarships and Award Gala.
This annual event not only honors awardees of nominated projects with beautiful accolades, but the interns and students who are recognized by the industry also get their share of the lime light.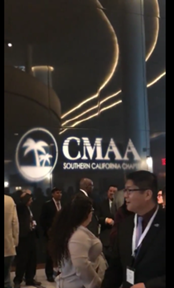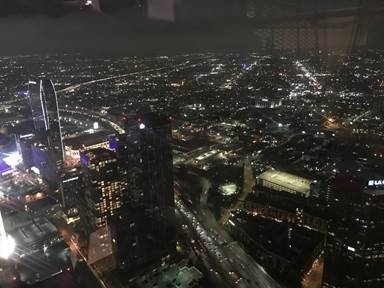 The 2018 Annual CMAA SoCal Chapter Scholarships and Awards Gala was held at the beautiful Intercontinental Hotel in Downtown Los Angeles.
The winner for the 2018 Project Achievement of the Year Award went to the Machado Lake Ecosystem Rehabilitation project by the City of Los Angeles and Arcadis for Construction Management.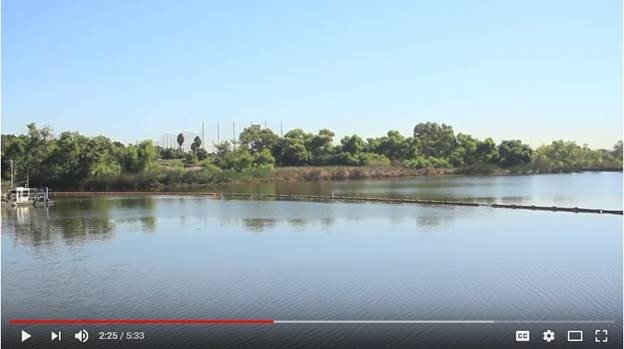 Once filled with debris from people dumping in the lake, homeless encampments, two abandoned vehicles, snapping turtles, black snakes, and even a rogue alligator named, Reggie, the $111 million dollar project has been deemed a "Reborn Oasis" by the Daily Breeze.
Other project achievement award winners and partners' award winners were in four other categories: Transportation, Education, Public Works, and Transportation-Infrastructure Projects. Projects ranged from $10 million to over $100 million.
Having been in the industry for well over 25 years, LENAX understands the hard work each individual contributes to every project. We recognize them and celebrate them.
The 2018 CMAA Project Achievement Award Recipients
Transportation Projects

Toll Booth Removal ($10M)
GHIRADELLI and Transportation Corridor Agencies TCA
Tustin-Rose Grade Separation ($11-50M)
JACOBS and OCTA
Nogales Street- Upper LA Subdivision Grade Separation Project ($51M-100M)
WPS and Alameda Corridor-East Construction Authority
Public Works Projects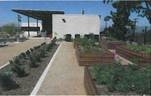 Stoneview Nature Center ($10M)
RW Bid and Los Angeles County-Department of Public Works
Quartz Hill Library ($11-50M)
Griffin and Los Angeles County
Regional Water Quality Control Plant ($100M)
CAROLLO and City of Riverside
Education Projects

Katella HS Drop Site Improvement Project ($10M)
Cumming and Anaheim Union High School District
North Park Elementary School ($10M)
VANIR CM and San Bernardino City Unified School District
Orange Coast College Recycling Center ($10M)
Kitchell and Coast Community College District
LBCCD Buildings QQ & RR Electrical Technical Building ($11-50M)
Cordoba and Long Beach Community College District
New Palmdale Center ($11-50M)
Lundgren and Antelope Valley Community College District
Transportation – Infrastructure Projects

Pier G Metro Track Improvement and Wharf Repair ($11-50M)
California CM and Port of Long Beach
Berths 214-220 Redevelopment ($11-50M)
HMC Architects and Port of Los Angeles
Pier E Terminal Container Yard/Intermodal Rail Yard Phase 2 ($51M-100M)
S.C. Anderson, Inc. and Port of Long Beach
Berths 142-143 Backland Improvements ($100M)
Huitt Zollars, Inc. and Port of Los Angeles
Since 2016 corporate-sponsored scholarships have been matched by the CMAA SoCal Chapter Foundation and awarded to deserving students.

The corporate sponsored scholarships:
$10,000 Honor Scholarship awarded by BLUEBEAM
$5,000 Graduate Diversity Scholarship awarded by SAFEWORK CM
$5,000 Undergraduate Diversity Scholarship awarded by SAFEWORK CM
$5,000 Merit Scholarship awarded by e-PlanSoft
2,500 CMAA Chapter Foundation President's Scholarship awarded by CMAA
Overall, the turnout was a great event with an evening filled with industry like-minded support from all in attendance.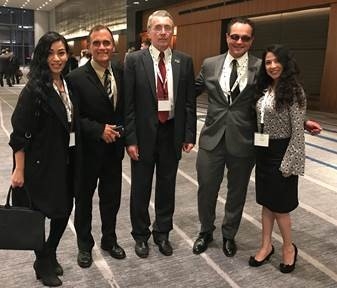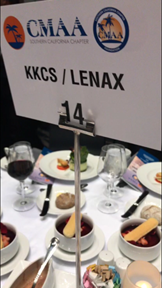 LENAX was honored to co-sponsor a table with KKCS and share with our good friends at JACOBS and Triunity.
Congratulations to all the project awardees and scholarship recipients!
Great job to CMAA for another successful event!
Sources:

https://www.lacitysan.org/san/faces/home/portal/s-...!
https://www.dailybreeze.com/2017/06/16/reborn-oasi...
For event and awards information or more about the CMAA SoCal Chapter, please visit: http://www.cmaasc.org/